The cryptocurrency market is underperforming for the fourth week in a row, but some coins have recovered in the last 24 hours.
The broader crypto market has yet to recover from the massive slump that hit it a few days ago. Bitcoin is still struggling around the $50,000 mark, while Ether is trading just below the $4,300 mark at the time of writing.
However, some cryptocurrencies have developed excellently. LINK, the native coin of the Chainlink ecosystem, has recovered in the last 24 hours. The value of the cryptocurrency has increased by more than 10% since the beginning of the day.
The rally fan took place after Chainlink Labs, the development team behind Chainlink, announced that it had hired former Google CEO Eric Schmidt as a strategic advisor. Schmidt has decades of corporate experience, having served as CEO of Google for ten years between 2001 and 2011.
He oversaw the launch of numerous products, including Gmail and AdSense, as well as the acquisitions of YouTube and Android. Since his appointment, LINK has recovered and surpassed some of the leading cryptocurrencies on the market.
Important levels at a glance
The LINK/USD 4-hour chart is currently one of the most bullish on the market. The MACD line is above the neutral zone, while the RSI of 64 shows that LINK is moving into the oversold area, and the cryptocurrency is bullish.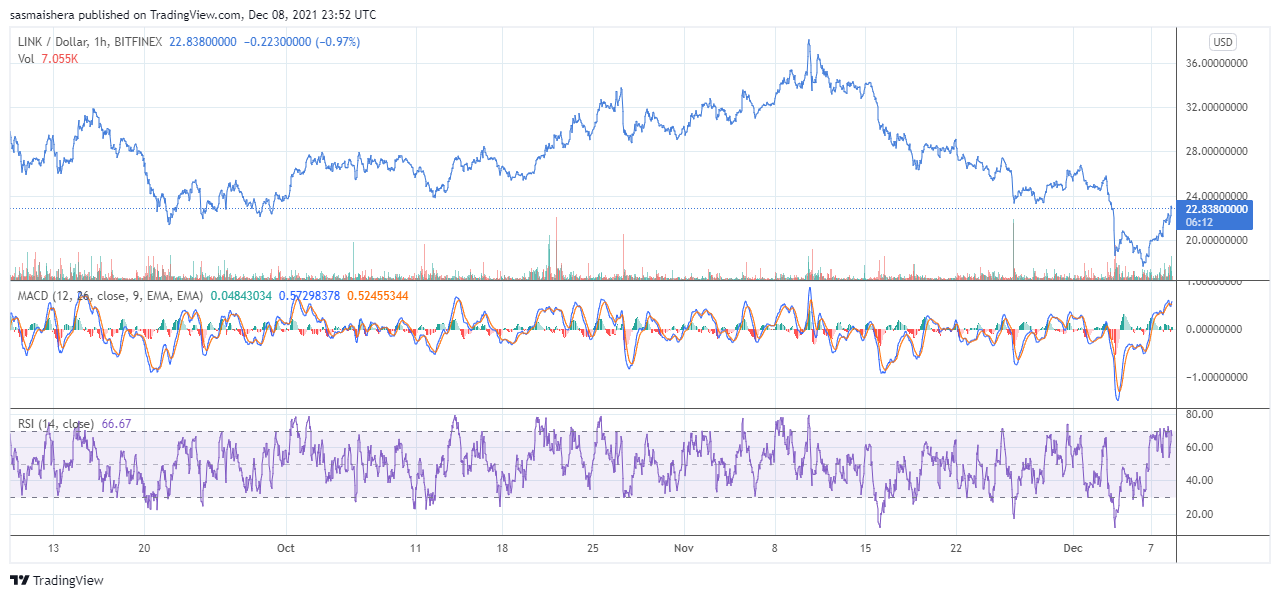 If the current momentum is maintained, LINK could break the first major resistance mark at $ 25.81 in the next few hours. An extended rally from LINK could lead to the testing of the next resistance point at $ 28.05.
However, LINK would need the support of the broader cryptocurrency market if it wants to break the psychological level of $33 in the next few hours. At the time of writing, LINK is trading at $22.65 per coin.