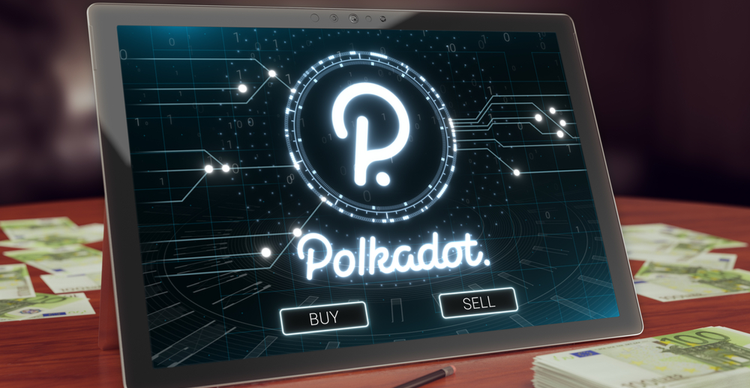 Polkadot (DOT/USD) has fallen by over 50% from its highs in November and has now reached a very decisive price zone, which could be a reversal zone. Dot has been correcting since reaching a new all-time high in November and has now fallen by over $30. Investors are waiting for a turnaround due to the massive correction of the dot.
Many investors are now wondering if Dot will be able to survive above the underlying trendline. Holding above the trendline is only important because dot can fall by another 50% if it cannot be held above the trendline. However, if a reversal is observed, a huge rally could soon take place. However, investors are not sure whether a reversal is really imminent. So should you buy the dip in Dot?
Here's what the charts indicate:
Dot has formed a wedge and within a month has fallen from the resistance trend line to the bottoming trend line, which corresponds to a decline of 50%.

Dot is now at the bottom-most trendline and is showing signs of slowing down. This suggests that a reversal will be seen soon. So it looks like a reversal from the lower trendline is soon possible and that Dot could start a rally towards the upper trendline.

Investors should be careful, as Dot is still making candles, like the candle on Monday, where Dot fell by over 12%. In addition, there are no signs of St-rke, so investors should only take a long entry if a clear reversal is seen or Dot crosses $ 30.

Investors can set a target of $38, followed by $45 and finally a new all-time high.

A stop loss can be held at $ 22.
The post Will we see a reversal at Polkadot as it approaches an important support? appeared first on Coin Hero.