After a 30% drop in Bitcoin, where Bitcoin (BTC/USD) fell from a new all-time high of $ 68,000 to $ 49,000, investors lost a lot of profits, as many coins crashed in price. This caused many coins to slide well below their highs, giving investors who missed the previous rally another chance to get in before the next rally. However, investors need to be careful, as several coins could lose value even further. Here are three fundamentally strong coins where you can buy the dip now.
1. Solana
Solana (SOL/USD) has fallen by over 30% from its all-time high, which it reached in a sharp upward rally in November. Solana is a web-scale blockchain that provides fast, secure, scalable, decentralized apps and marketplaces. What is also special about the "Ethereum successor" Solana is that it is designed for speed and can currently execute over 50,000 transactions per second. Bitcoin and Ethereum, on the other hand, process five and 15 transactions per second, respectively. Solana has also received support from the support at $155 and it looks like this could be the start of another rally that could end at a new all-time high.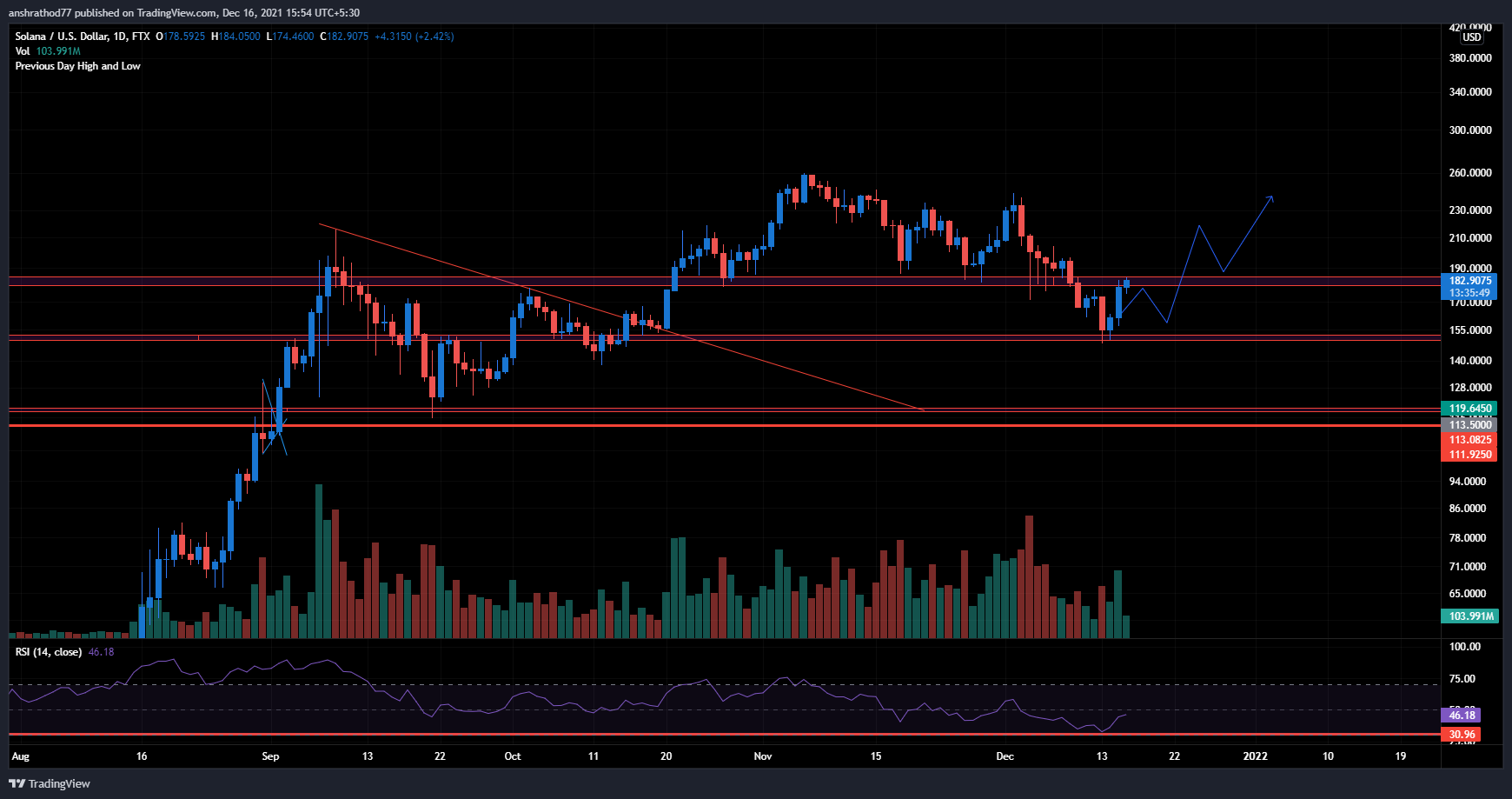 2. Polygon Network
Polygon Network (MATIC/USD) is a coin that maintained the market correction and also reached a new all-time high, even if other coins slipped by up to 30-40%. It also forms a bullish volatility contraction pattern on the weekly timeframe and could break out and start a strong bullish rally in the coming weeks. Therefore, Matic, which is supported by great fundamentals and bullish technical data, seems to be a great choice.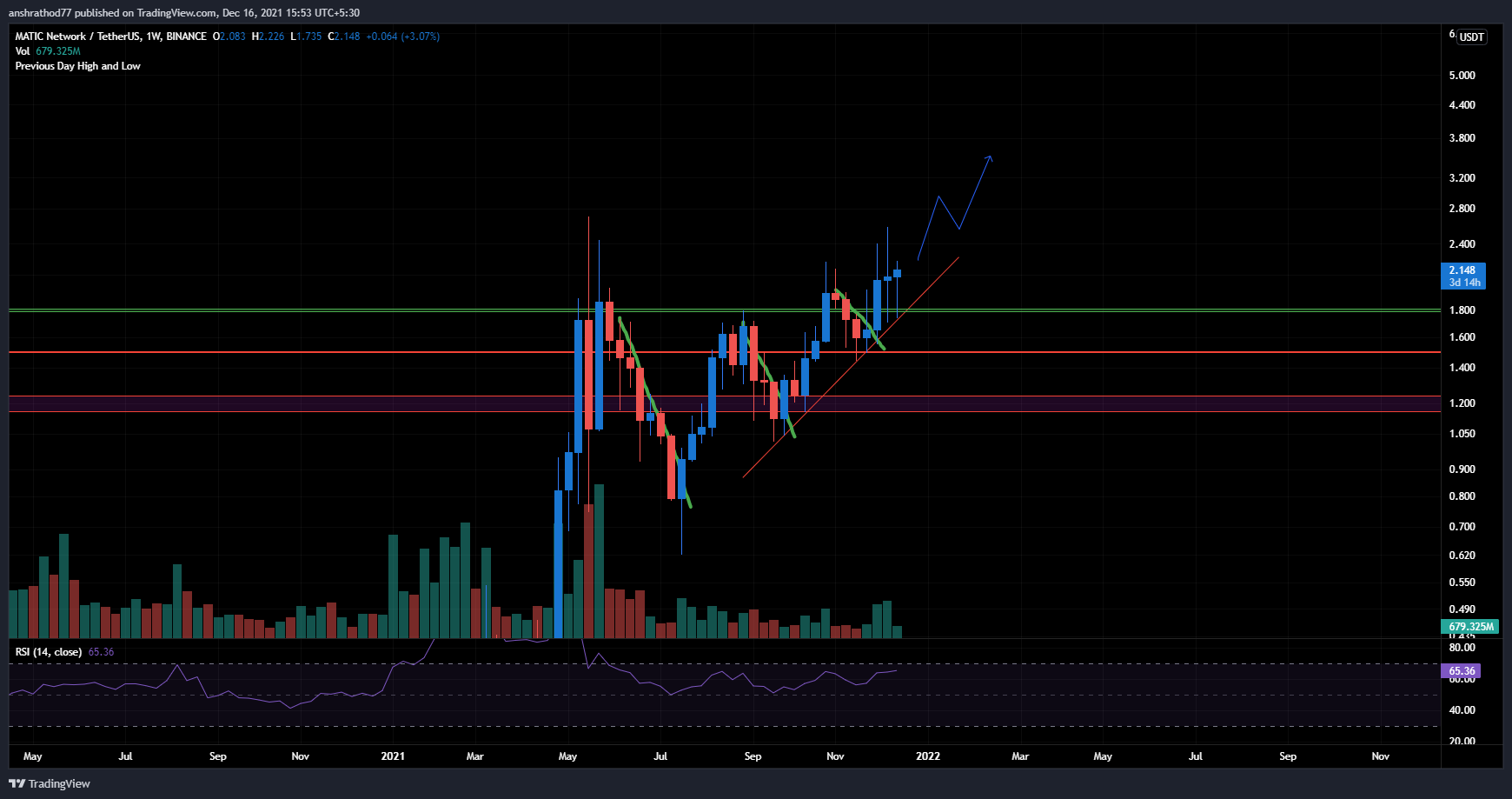 3. Terra Tokens
Terra (LUNA/USD) is another coin that was able to maintain the market correction and also reach a new all-time high. This shows that the strength of Luna is very bullish and that the rally will continue. After reaching a new all-time high in early December, Luna is in a corrective movement. Therefore, this could be a good time to get started, as the support at $50 has already been tested again and could now be heading for a new all-time high. It looks like a bullish stable coin with some great fundamentals that could recover soon.