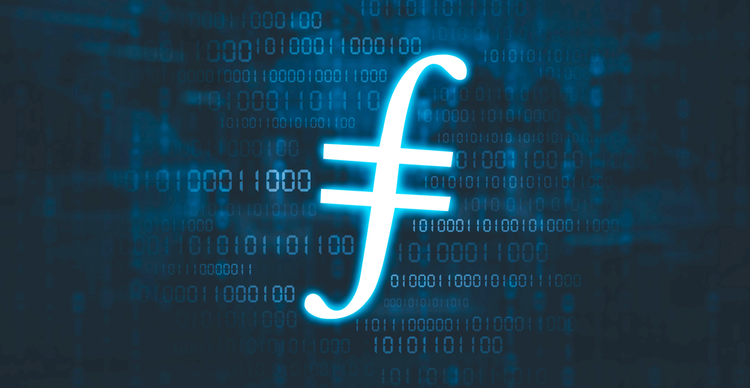 Filecoin (FIL/USD) is on the verge of a breakthrough. The coin had previously been consolidating for 2 weeks and launched several attempts to break out upwards. Meanwhile, Fil has strengthened the resistance and could very soon achieve a successful breakthrough. Investors expect a large movement soon due to the week-long consolidation in a narrow trading range. Fil also tried to break out on Wednesday, but was rejected and pushed down. Nevertheless, the resistance has been tested several times and has now progressed: a successful breakout could succeed in any case. Several indicators point to a bullish breakout. Therefore, this could be a great breakout trade.
A look at the charts from this year.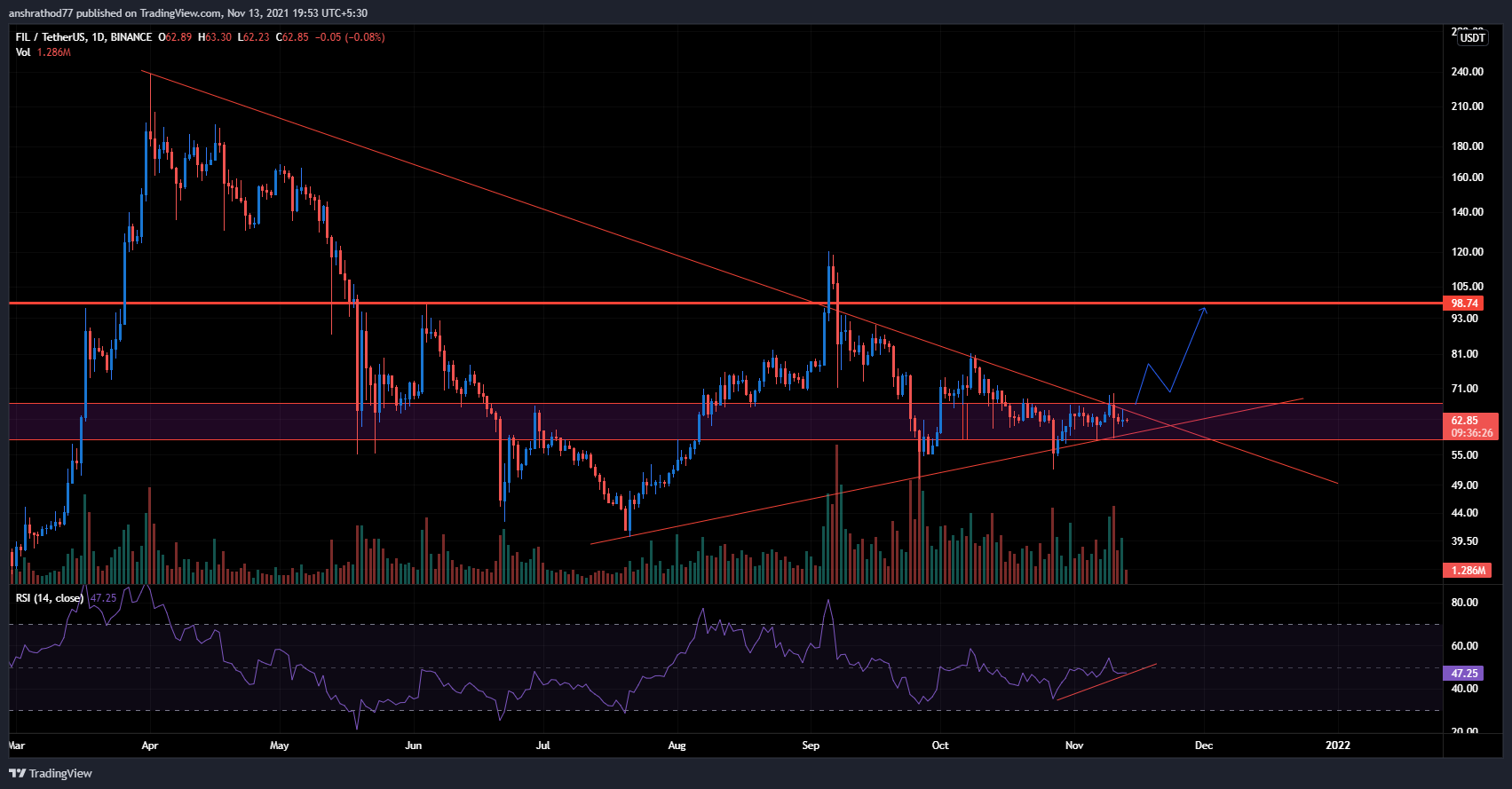 Fil has formed a symmetrical triangle and reached the end of the triangle, is now trading in a very narrow range and could soon experience a breakout..

After almost 8 months of consolidation, a breakout could yield huge returns in the coming weeks.

However, Fil has reported a false breakout several times in the past. Therefore, investors should be patient and wait for a clear breakout. So investors should wait for the price to confirm the breakout before they enter, so as not to get into another false breakout.

A bullish RSI divergence was also observed on Saturday, which also indicated the imminent breakout.

A target of $ 84 can be set, and the $84 mark could also be reached in the coming months.

In the event that a false breakout is observed, a stop loss can be set at $ 60.
Conclusion
Fil has formed a very bullish structure and investors can expect some huge returns after a breakout. However, you should be patient before you get in and wait for a clear outburst.
The post Filecoin Price Outlook: Charts indicate an enormous increase in the near future appeared first on Coin Hero.