The cryptocurrency market is recovering from recent losses, with Avalanche being one of the best performers.
Avalanche has been one of the most powerful cryptocurrencies in the last 24 hours. The coin has risen by more than 16% in the last 24 hours as the broader cryptocurrency market continues to recover from its recent losses.
The rally is due to a recent research paper by Bank of America analysts, who stated that Avalanche is a viable alternative to Ethereum. The analysts believe that Avalanche's scalability combined with security and decentralization make it an excellent alternative to Ethereum for DeFi projects, games and NFT projects.
The researchers added that Avalanche's subnet feature is increasing adoption as more and more projects host their protocols on the Avalanche blockchain. Another catalyst behind Avalanche's rally is the integration of the USDC stablecoin into its protocol two days ago.
The addition of the stablecoin is intended to promote the adoption of DeFi in the ecosystem, with USDC being the second largest stablecoin behind Tether's USDT.
Important levels at a glance
The AVAX/USD 4-hour chart currently looks bullish thanks to the recent performance of the cryptocurrency. The technical indicators show that AVAX is currently doing well, similar to the broader market.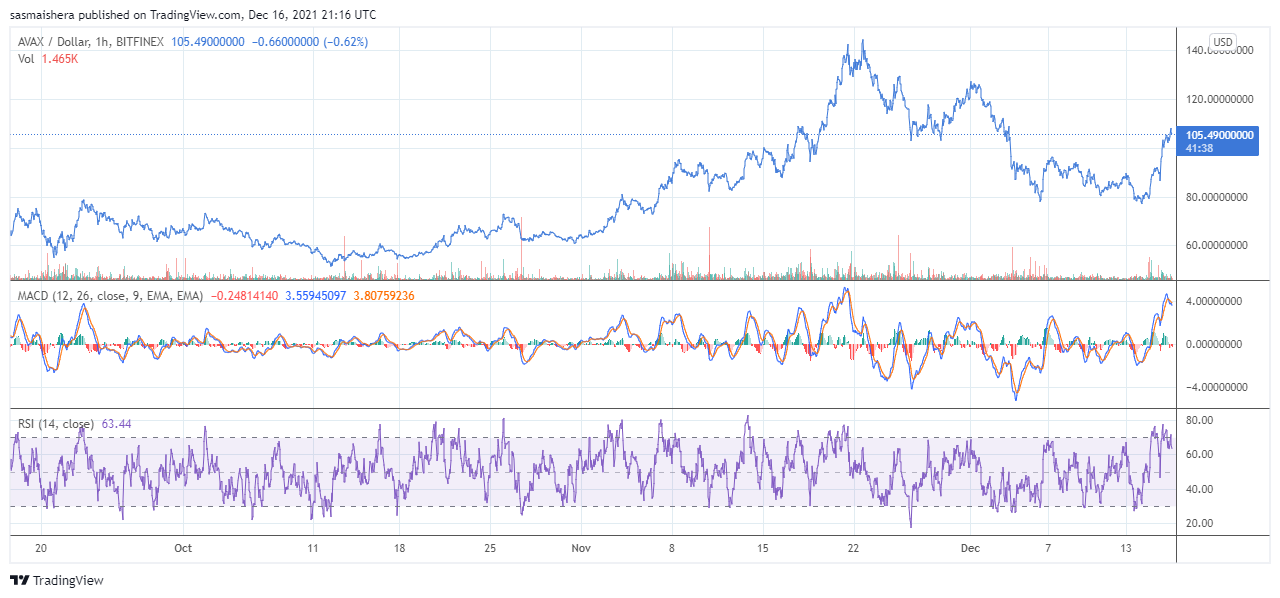 The MACD line is currently above the neutral zone, which indicates a bullish trend. In addition, the RSI of 64 indicates that AVAX may soon break into the overbought area. At the time of writing, AVAX is trading at $107 per coin and remains one of the leading cryptocurrencies on the market.
If the current market situation is maintained, AVAX could cross the first major resistance point at $ 119 in the next few hours. In a situation where the broader market continues to recover, AVAX could reach the level of $ 130 for the first time since November.
Unless there is a prolonged bullish performance, the USD 140 resistance level should absorb further upward movements in the short term.