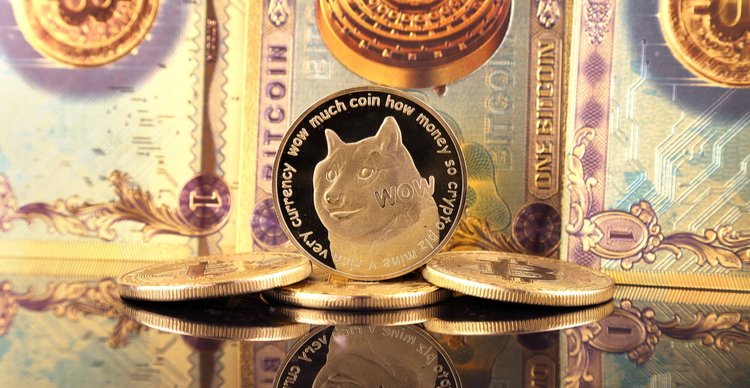 Dogecoin (DOGE/USD) has fallen by over 25% this month and has now reached an important support. Therefore, a reversal could soon be seen. This could be a good time to get into Doge. Doge has fallen steadily since the high of $0.73 in May. Doge has formed a symmetrical triangle and is located at the bottom-most trendline, which is a strong reversal zone. However, investors should be careful, as Doge is a very volatile coin. Therefore, a stop loss must be maintained.
A closer look at the charts: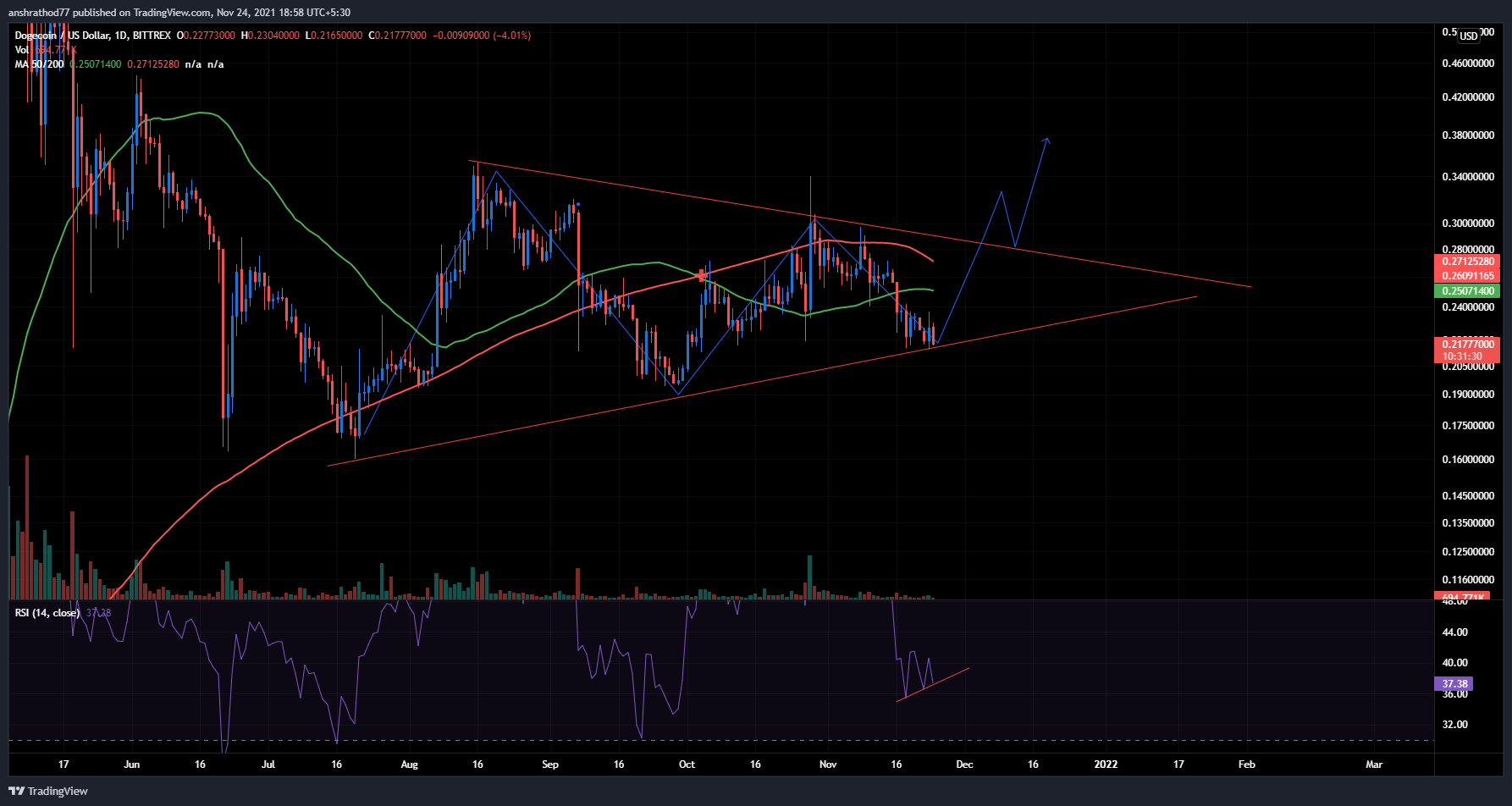 Doge has formed a symmetrical triangle and is now at the lowest trendline. A reversal was observed in October, when he bounced off the trend line. The same could happen again. However, investors should wait for a clear reversal before entering.

Doge formed a large red candle on Wednesday and traded over 4% lower. This is not a good sign and could mean that Doge will collapse soon. Therefore, investors should avoid long positions until a bullish candle has formed.

A long entry should only be made above the trendline, as Doge looks very weak below the bottom trendline.

An entry can be made as soon as a clear reversal is visible. Investors should also wait for Doge to break through the 50-day moving average. Investors should be careful, as Doge can still break away from the trend line, so long entries should not be made. Instead, investors should be patient and wait for the right time.

A slight bullish divergence in the RSI can also be seen, which indicates a reversal.

A target of $0.285 can be set if a reversal is seen.

A stop loss can be set below the zone at $ 0.199.
Should you buy the dip of dogecoin on Wednesday? appeared first on Coin Hero.