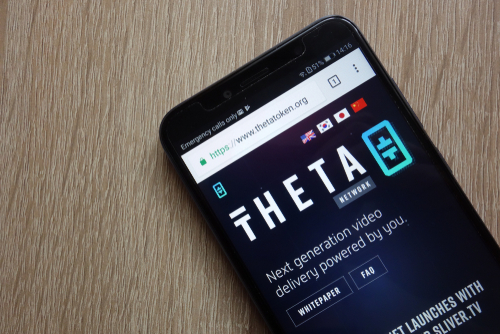 After a huge market sell-off on Friday, Bitcoin (BTC/USD) was trading 8% lower, many coins were deep in the red and there were enormous sales volumes to be observed. Theta Token (THETA/USD) fell by over 13%. Investors now see this as an opportunity to buy the dip. However, investors should be careful, as this may not be the end of the sell-off. Numerous coins were traded in the red by more than 10%. Investors should be aware that they could fall even further, which is why long positions should be avoided until a clear turnaround is evident.
A look at the charts: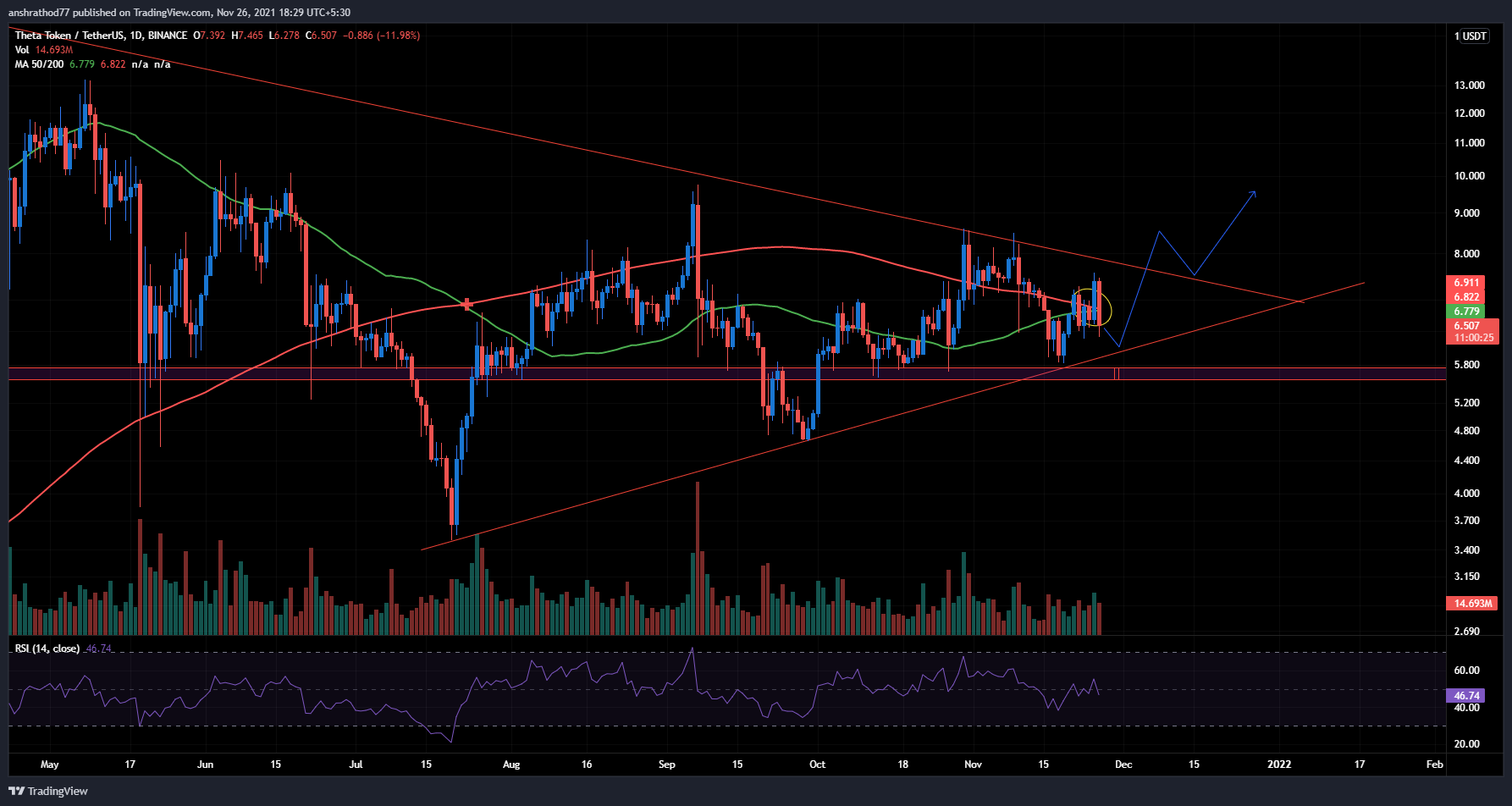 Theta formed a symmetrical triangle and tried to break out several times. After the slump on Friday, it looks like Theta is now testing the lower trendline.

Theta could soon test the lower trendline at $5.9. Should Theta be able to break out of this zone, there could be an upward breakout in the coming weeks.

Investors should be cautious and not get in too early, as Theta could still make a breakout to the downside. Therefore, long positions should not be taken until theta can bounce off the lower trendline.

The 50-day and 200-day moving averages are also on the verge of crossing. As soon as a golden crossover is seen, this could be an indication of a bullish recovery in the near future.

Investors who want a safer entry can enter as soon as Theta crosses the 200-day moving average, which is a bullish sign.

A target of $ 7.8 can be set. In the event of a breakout, a target of 8.7 USD could also be reached.

A stoploss can be set at $5.6.
Should you buy the dip of the Theta token on Friday? appeared first on Coin Hero.