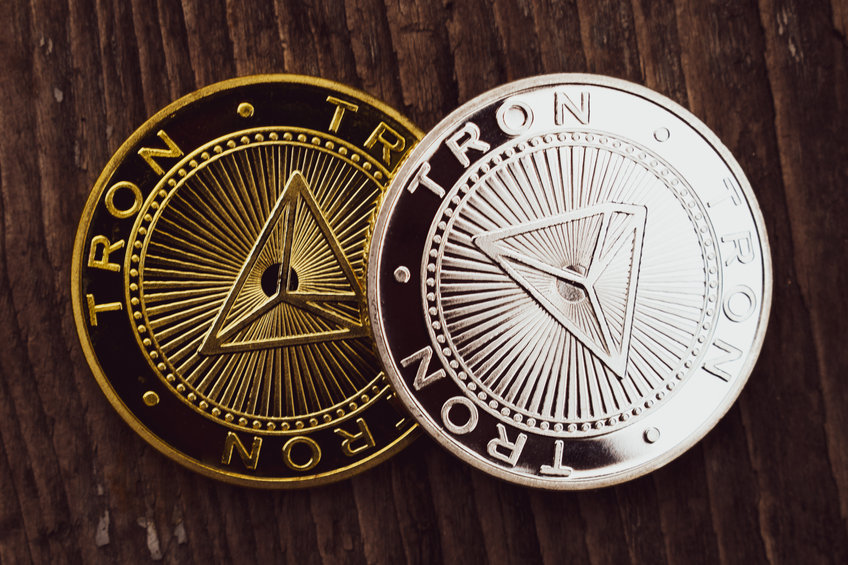 Tron (TRX/USD) closed down nearly 7% on Friday after Tron's ceo Justin Sun announced his exit from the altcoin foundation and also stated that TRX is now fully decentralized. Tron is based on blockchain technology and can host many decentralized apps. In addition, its potential to launch Web 3.0 and its low cost make it a solid investment for many investors.
However, in recent weeks, Tron has fallen by almost 40% from its new all-time high, which it reached in November. Many investors now want to invest in Tron, but with the exit of Justin Sun, this could be a game of chance. Investors should be cautious, as Tron has been weak in recent weeks and has fallen continuously. However, it is now at an important support level, which could be the turning point. So should you buy the dip in Tron?
Here's what the charts indicate: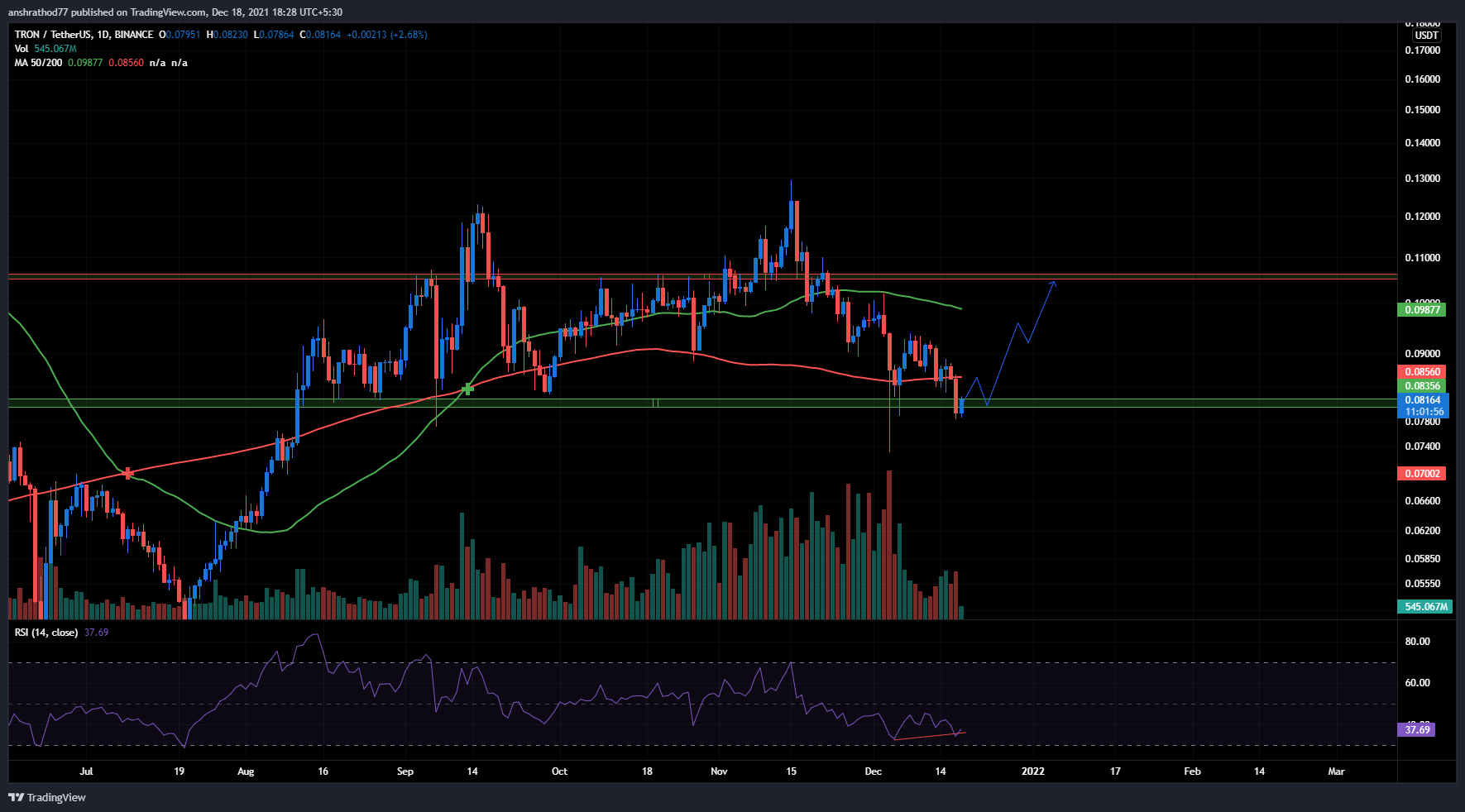 After reaching a new all-time high in November, Tron began to fall sharply and has been trading in a strong downtrend ever since.

A strong support zone can be seen at $ 0.08, and a double bottom may also form on the ground, indicating that a reversal could soon occur.

After Justin Sun announced his exit on Twitter on Friday, Tron fell by over 7% and briefly broke the bottom zone. However, it soon recovered and traded again on Saturday over the zone. This indicates that it was a false breakout and that a rally could soon begin.

Investors should be careful and only enter when a clear reversal is seen. In addition, investors can also wait for Tron to break the 200-day moving average before they enter.

A target of $ 0.10 can be set, followed by $ 0.12 and a stop loss of $ 0.078.
Should you buy Tron after the departure of Justin Sun? appeared first on Coin Hero.